Age: 17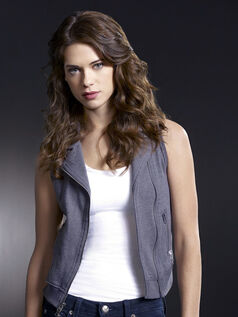 Date of Birth: November 1, 1996
Date of Death: August 27, 2009
Species: Vampire/previously a Witch
Hair Colour: Brown
Eye Color: Green
Raised as an only child, discovered a family secret that she actually had an older half sister who was a witch on her mother's side but was abducted when she was three. When she was turned into a vampire, she went on a journey to look for her lost sister. Her then boyfriend Aaron who was really from a family of werewolves, helps her look for her sister as well as his lost older brother who went missing 2 years before Melanie's older sister went missing.
Actor/Actress: Lyndsy Fonseca
Community content is available under
CC-BY-SA
unless otherwise noted.